We get some pretty frosty days here during Melbourne's winter – to the point where some mornings we're convinced it might even snow. But that shouldn't stop us from having our friends and family over for a good old-fashioned party in the backyard. There's plenty of things that you can do to throw a great party in your backyard – even in the winter. If you've got an exposed aggregate Melbourne backyard then it'll make your party even better because of the non-slip surface it creates – keeping it safe for everyone. The following nine points are all designed to help you throw the ultimate backyard party this winter.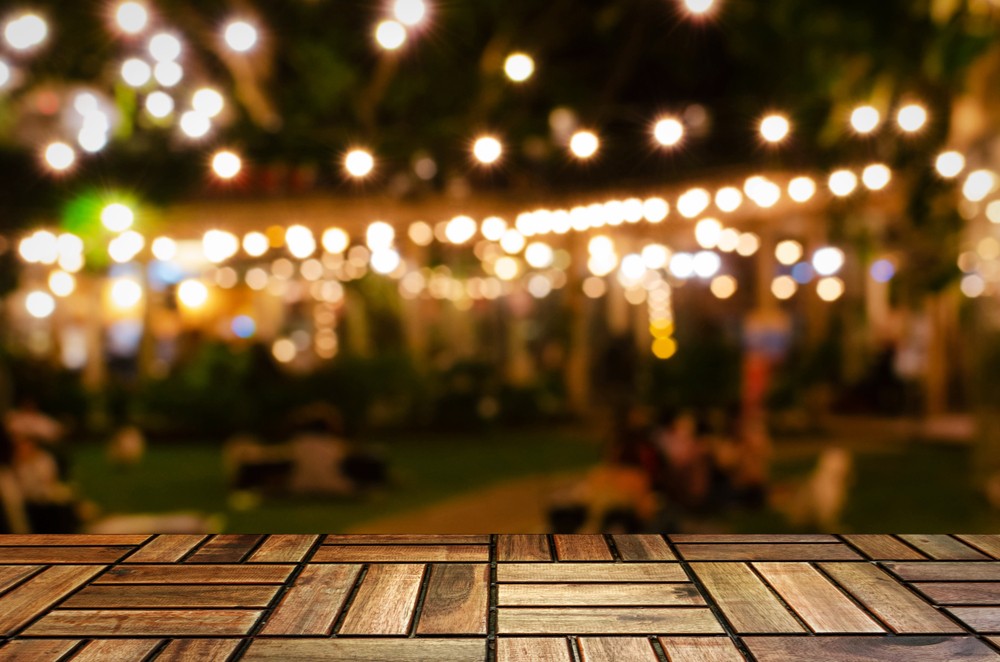 1.   Pick a theme
Parties are always more exciting if they have a theme attached to them. Whether it's a colour, decade or superhero-themed party your guests will love it and most of them will get follow along and get involved.
2.   Consider gas heaters
It's fairly easy to find a gas heater to either purchase or hire just for the party. They're easy to operate and very reliable. Most important of all though – they're very warm! They'll also create points where your friends and family can come together to huddle since they'll all want a piece of the heater, which will inevitably lead to further mingling and conversation.
3.   Look into a fire pit
For a more rustic feel, have a look at a fire pit. You can purchase one or even construct your own if you have the time. Similarly to the gas heater – it will also create a huddle point and also act as a conversational piece. Fire pits will also go great with your exposed aggregate concrete and encourage marshmallow toasting – which is just delicious!
4.   Cover up with a tarp
If you have a large, uncovered area then you should consider tarping it up. If done correctly, this will repel water and keep your party dry if some wet weather is forecasted to strike. Even if it doesn't rain though, it will keep the party warmer and act as a barrier against the wind. We wouldn't recommend setting up a fire pit in a covered area – but you'll still be able to use a gas heater underneath a tarp.
5.   Set up sections
If you don't want to – or are unable to – tarp up your whole backyard, then you can create sections and turn them into little stations. Each station can have its own theme – like a horseshoe-throwing area or a darts area. Some of the sections can be outdoors in uncovered areas though. This can also add a dynamic layer to your party – giving it some character.
6.   Light it up
You'll want to make sure your backyard is well lit as well. But, don't just rely on outdoor lights you already have installed – give your party some sense of style and set up some coloured fairy lights along the edges of your fence or near the different stations you've set up. If you can, try suspending them between posts as well.
7.   Drink and food stations
As well as game and hang-out stations, the drink and food stations are an absolute must. Lay down a colourful tablecloth – or one that matches the theme of your party – and have one table with food and another with drinks. The drinks table can have an esky full of cooled drinks on the ground beside the table so it's easier. You can also have two different tables for food – one with snacks and another with more substantial food like pizza or some party pies and sausage rolls.
8.   Furnish your yard
Think about where people are going to sit as you don't want everyone standing for the entire night. If you don't have any – or enough – outdoor furniture, then consider hiring fold-out chairs and set them up around the heater/fire and along the fence/wall. You don't want to crowd the central area with chairs so best to position them out of the way initially.
9.   Add your own twist
Make a batch of specialty hot chocolates or special desserts for everyone. Prepare in advance and get a friend to help you if you're expecting a lot of guests. For smaller parties, you could consider cheese or chocolate fondue (or both) over the fire. This will give the party your own personal touch and give your guests something to remember after they go home.
Are you considering exposed aggregate in Melbourne?
Parties like these are great for this time in Melbourne, but if you have exposed aggregate concreting in your backyard they can be even better. A Better Driveway specialises in exposed aggregate concreting and can help you choose the right type that will suit your backyard.
If you would like to get in touch with us about exposed aggregate in your Melbourne backyard – or are interested in some of the other services we offer – then please give us a call on (03) 9308 6112 or fill out the enquiry form on our website.