Gardens are back. Yes, they've always been the favourite part of any home but in 2018, we're going to see a number of exciting garden trends as people pine to spend more time outdoor in the fresh air. From a focus on the small garden to rethinking alfresco dining to creating a sense of enclosure, there are several different design concepts that will dominate this year. To find out what they are, we've created a handy list.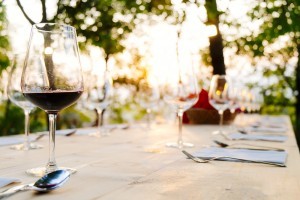 1) Embracing the small garden
As the population of our world increases, space is at a premium. However, this doesn't mean that we have to lose the benefits that gardens and outdoor greenery provide! Designers are taking into account the reduced space now common in homes and apartments to make even the smallest of gardens practical and appealing. Although small gardens are not necessarily new, we're going to see significant progress in creativity and use of space this year. 
2) Alfresco dining: a new approach
An alfresco dining space is a lovely and highly valued addition to any home – especially in the warmer, summer months. But in 2018, we're going to see dining spaces being moved out into the garden. This way, the dining experience is fully immersed in lush greenery. You might have to carry your plates a bit further but we're sure it will be worth it! 
3) Creating a sense of enclosure
Gardens are typically enclosed with a fence. While fences have obvious practical purposes such as containing pets or preventing intruders, they aren't always the most attractive solution. What is, however, is enclosing gardens with dense plantings that provide privacy – and an attractive design.  
At A Better Driveway, we increase the value of your home by transforming large property features into design elements. From footpaths and entries to driveways and pool decks, we have the knowledge and experience to make your home improvement goals a reality. For a quote or to learn more, please call us on (03) 9308 6112.