A garage is a feature that carries with it a large number of benefits. Obviously, it can be used to store your car – which gives your driveway a break as well from the pressure of the car. But it's much more than that. Some people don't even use their garages to store their cars, but simply as a storage space or external room where they can hang out. For today's blog, we're going to show you the different types of garages that you can pick to complement your Melbourne concrete driveway.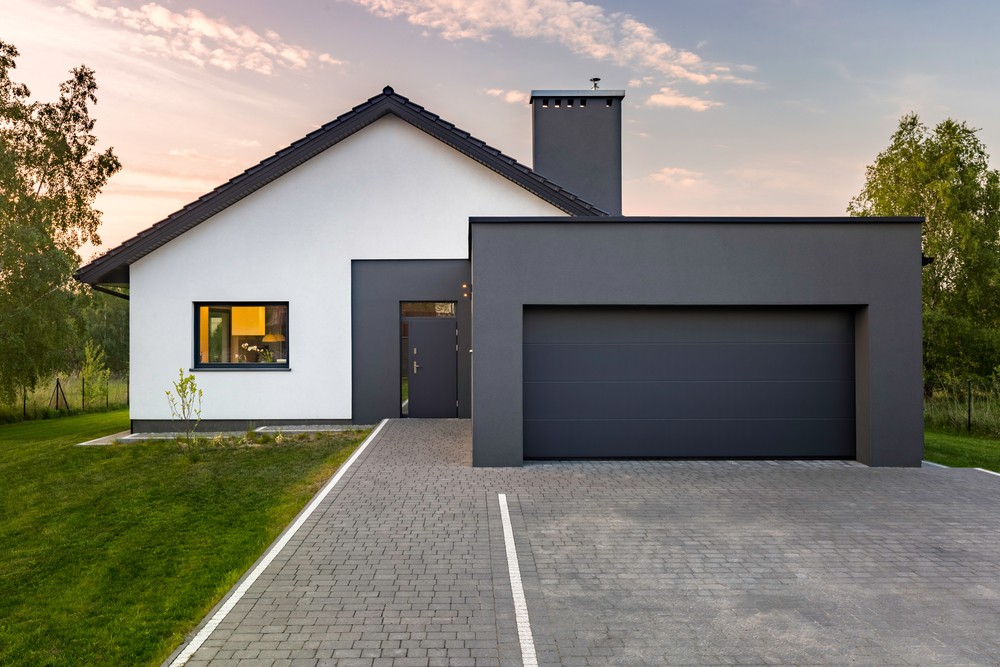 Attached garage
The most common type of garage seen is the one that's attached to your home. This simply means that it is connected to your house in some way. These garages are handy if your concrete driveway in Melbourne leads to the side of your home – or if you're planning for it to.
These tend to have doorways on the inside that allow you to go from your house to your garage without having to go outside first. If you use these types as storage units then they can be especially handy as you won't have to travel far when moving stuff around. This type of garage can have as many doors as you like and can also be multi-levelled.
Detached garage
The opposite of the attached garage, this is a stand-alone building that can act as a car space, storage room or even as a hang-out area (or all of the above depending on the size). This type of garage works especially well on larger properties where perhaps the driveway leads away from the house. Sometimes the detached garage is still next to the house even – but just not connected.
Something you can do if it is a distance away from your house though is build a covered walkway for the rainier seasons so you can travel from your garage to your home with ease. Adding such a feature also opens up a variety of options for decorations – both with the actual walkway and the surrounds of it. For example, you can border the walkway with a long flower patch or put up some wooden crossed fencing and have vines weave through the openings.
Multi-door garages
Garages don't have to be restricted to a single door. You're essentially limited by the size of your property as there are garages that exist with more than six doors. The size of the garage door can vary as well depending on what type of vehicle you have. So, if you have two cars you can purchase a garage with one large door or two smaller ones – depending on what you personally prefer.
Multi-level garages
These types of garages can be quite technical, especially if you're installing things like car lifts. They are – as the name suggests – garages with multiple levels. Whether you use both levels for different cars or just use the bottom level for your car and the top as a storage area or hang-out room is up to you, but they can be very useful.
These types of garages are especially suited to the detached sort that stand alone as their own building. If you are going to attach a multi-level garage to your home, then it may go better with a two-storey home.
Integrated garages
Whilst you may think this is basically the same as an attached garage, it is actually quite different. An attached garage can be built after the home has been built and just attaches on to the side of the home. An integrated garage is actually part of the house's structure and will usually have part of the house build above it. For example, the house would be above the garage instead of just the roof of the garage. These can sometimes be limited in their space but also bring the benefits of a seamless looking building.
Are you interested in a Melbourne concrete driveway?
The best way to compliment a garage is to have an amazing looking Melbourne concrete driveway accompanying it. This is why A Better Driveway is the perfect company for you. We specialise in top quality exposed aggregate, textured and coloured concrete driveways. Our qualified and experienced contractors will work with you to ensure that your Melbourne concrete driveway is exactly how you envisioned it to be.
If you would like to find out more about our Melbourne concrete driveway services, then please give us a call on (03) 9308 6112 or head to our website and fill out the form to get in touch with us.