Renovations are not only a great way to modernise your home and make it more livable, they also help to increase your home's value – so when you eventually go to sell, you'll come out with a profit. When renovating, choose to update features or areas that will be of value to prospective buyers, and remember that some of the best renovations are installations or upgrades designed to save you money later down the track.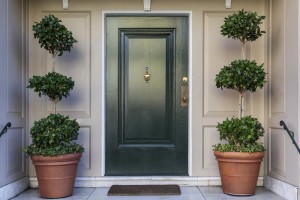 The importance of kerb appeal
Since your home's exterior is the first thing visitors see, it's important to make it look as inviting as possible. Boosting your home's "kerb appeal" can do wonders for your home's value, and when you eventually put your home on the market, it will help to get people through the door for an inspection. Create points of interest on at the front of your home by installing a new front door (or updating your current one with a fresh coat of paint), painting or exposing the brickwork of your home's façade and framing your doorway or patio with plants. If you want to go all out, consider installing a new concrete driveway in a finish that fits in with your home's aesthetic (e.g. exposed aggregate for a natural look or coloured concrete to complement your existing rendering).
Invest in energy efficient features
Since electricity and gas prices can only be expected to go up, you should strive to make your home as energy efficient as possible. Boost your home's energy efficiency by installing insulation in your ceiling and walls, investing in solar panels for your roof, updating to a solar hot water system, installing a rain water tank, and introducing passive design elements such as installing north facing windows to maximise winter sun, upgrading to double glazing, and improving airflow. These energy efficient features will not only save you money on all future energy bills, they'll also add value to your home and make it more appealing to prospective buyers.
Fix functional faults
Remember to look beyond cosmetic issues when renovating your home, taking time to inspect and repair functional faults such as water damage, outdated electrical wiring or plumbing, roof deterioration, drainage problems and the like. It's a good idea to get a professional inspector in to point out these faults and undertake renovations that not only fix any damage, but improve structures to ensure it doesn't happen again.
Add an outdoor living space
Installing an outdoor living space such as a concrete patio or alfresco area will not only improve your home's livability, it will also significantly increase its overall value. A concrete patio is a great way to update a tired backyard, and with so many different styles of concrete available, you'll be sure to find a finish that complements your home's aesthetic.
A Better Driveway are here for all your concrete renovation needs, from refurbishing your concrete driveway, to creating a stunning outdoor patio area. Call us now on 03 5783 4746 to see what we can do for you.