Being in quarantine, it can be difficult to decide what to eat and it's easy to fall into the trap of ordering takeaway constantly. That isn't always healthy, though, and it can get quite expensive. That's why our exposed aggregate driveway specialists have decided to create this guide to help you prepare meals using the ingredients from your garden.
Using healthy, fresh ingredients you can really craft some delicious and very tasty dishes. You'll also have plenty of time to experiment with different recipes and techniques to find your favourite meals and that perfect balance. Let's take a look at some ways you can tackle this process to ensure you get the most out of your ingredients.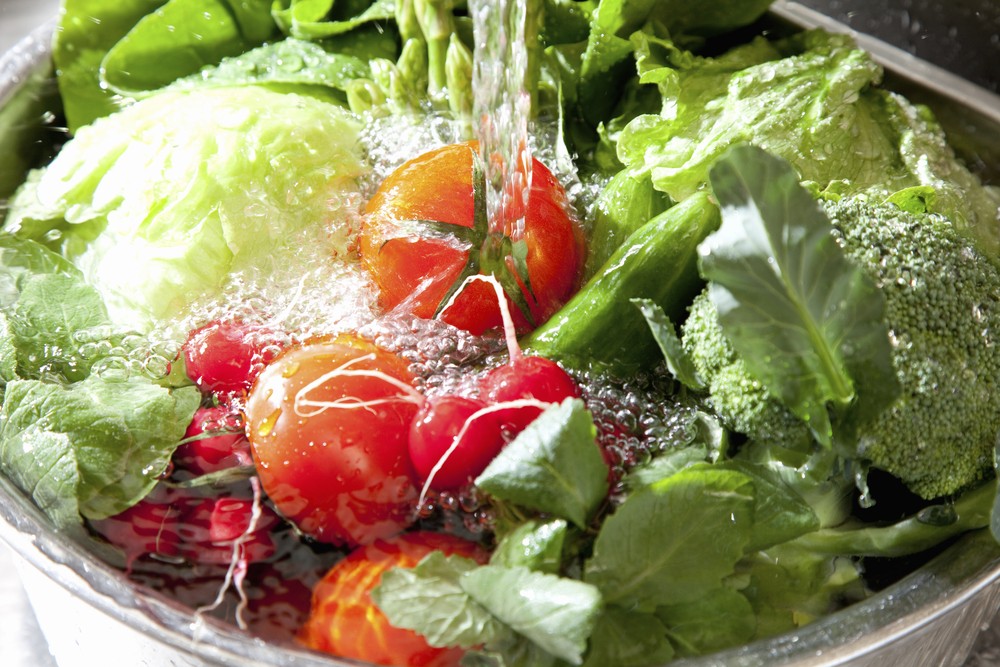 Growing a wide variety
For starters, you're going to want to make sure you have a wide variety of vegetables and herbs growing in your garden – there's no point just growing potatoes (unless you enjoy eating a lot of chips). By growing different varieties, you can ensure you'll have plenty of different ingredients – giving you the versatility to make several different types of dishes.
It's important to grow herbs as well, as seasoning is such a crucial part of meals – but is often overlooked when it comes to growing them fresh in your garden. If you have an affinity towards a certain dish or food, then grow more of that. It's important to play to your strengths and be smart about what you want to grow so you can benefit the most from it.
Cleaning for cooking
Once you've harvested your vegetables and/or herbs from the garden you're going to need to give them a thorough washing before using them at all. This is to get rid of any bacteria that the soil might have in it. With the herbs, submerge them in a deep bowl full of cold water and stir them around. After you've stirred them, leave them in for a few moments to soak before removing them.
Vegetables can be washed the same way as well as just under the tap. It depends on the vegetable and how hard it is as you don't want to put a more fragile vegetable under a high-pressured tap. Adding half a cup of distilled vinegar to each cup of water will also help remove bacteria when submerging in a bowl.
Embrace all types of food and recipes
You won't always be able to eat your favourite meal – especially not during the quarantine. Our exposed aggregate driveway experts believe that keeping an open mind when it comes to food and meals is key to tackling the quarantine. Just because a meal is simple, though, doesn't mean it's not delicious. Meals that you can prepare quickly are handy to know not just for now but in the future as well.
There might be some foods that you never thought you'd warm up to but are base ingredients in several dishes – which means you might have to just give it a try. Who knows, you might actually like it. This is a good way to try new things that you may never have considered prior. You can find some great recipes on this website.
Preserving and storing
You must learn about each vegetable or herb in your garden and how to store them properly. This is a very important element as when you harvest your garden, you'll most likely be harvesting more than you'll need for a single night's worth of meals. Since there's no point wasting food, you'll have to store the rest. Some items can be stored relatively easily but others may need a bit of extra care.
You can also turn some items into relishes or sauces – there may be hidden potential with some foods or herbs that are worth exploring for different takes on them. Relishes, pastes and sauces can be stored easily in little jars.
Do you need an exposed aggregate driveway built?
A Better Driveway's specialists are the people to call if you want a quality and efficiently crafted exposed aggregate driveway in Melbourne. Our solutions are second to none and since construction has been deemed an essential service – we're still able to deliver these solutions through the quarantine. Pick from an extensive range of colours and aggregates to ensure you get the perfect exposed aggregate driveway you want for your home.
If you'd like to get in touch with us to discuss our services, then please contact us via the form on our website or give us a call on (03) 9308 6112.