It's no secret that we love exposed aggregate driveways here at A Better Driveway, and honestly, what's not to love? They're highly durable, slip-resistant and easy to maintain. But one their greatest advantages is that they're extraordinarily versatile aesthetically speaking – boasting an almost endless amount of combinations and finishes.
We love seeing what people come up with when planning their exposed aggregate driveway, so, today we thought we'd impart some inspiration in case you're unsure what type of finish you're looking for by revealing our top eight favourite and gorgeous designs for exposed aggregate driveways.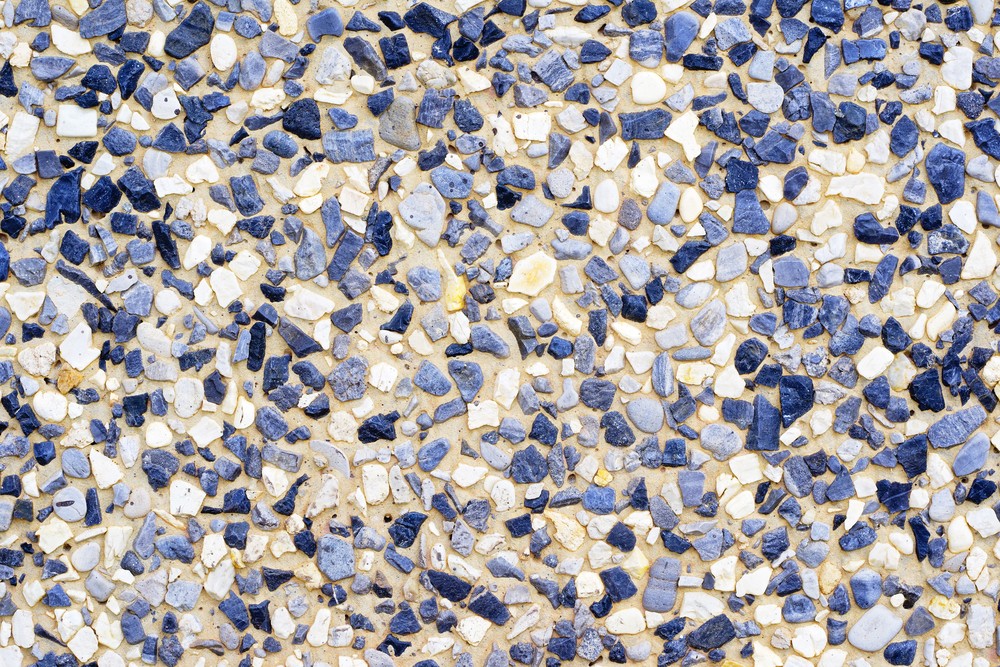 1.     Single grey
A classic tried and true option, going completely grey is a safe choice appealing to those who want to match grey to their home or even those who may not be too fussed about the aesthetics but just want to reap the practical benefits of exposed aggregate. This would include all grey aggregates of the same shade – ensuring an even and single-tone finish.
2.     Multi-tone grey
Grey is a pretty versatile colour when it comes to driveways – but keeping it all grey doesn't have to be so simple – you can add lighter or even darker aggregates into your single grey blend to add some diversity to the mix. This way, you can still maintain a grey driveway but with some added intricacy.
3.     Grey with light brown aggregates
Add some brown aggregates into your grey concrete mix for a chic contrast. The brown will truly shine in the sunlight and it's also the perfect pairing for a natural-coloured brick veneer or double-brick home.
4.     Single light brown
If you're looking for a single colour but find grey a bit too monotonous, then why not try a light brown? We already know that light brown aggregates look brilliant with a grey concrete base, but combining a light brown concrete mix with some dark and even lighter aggregates will give you a brilliant finish that will still contain some depth thanks to the other aggregate tones.
5.     White concrete – dark aggregates
If you're living in a home with a more modern exterior, then you've probably considered white concrete. The good news is that exposed aggregate driveways can be made with white concrete and, of course, any aggregates of your choosing. A simple and beautifully complementing aesthetic is to nominate dark aggregates such as black or dark greys. Feel free to also add some mid-toned stones for extra diversity. Not only will this offer a stark yet smooth contrast, but the white concrete will also make sure your driveway is easily visible at all times of the day and night.
6.     More pebbles and stones than aggregates
For a more luxe finish, there's always the option to include more substantial stones and pebbles than aggregates. You'll still need a fair amount of smaller aggregates (because that's what gives the driveway its slip-resistant quality), however, adding some shiny and smoother looking stones can give you a more high-end finish than a standard exposed aggregate driveway.
7.     White concrete with blue aggregates
Looking to go all out? Adding some blue and even white aggregates into your driveway is great for a more exotic look. Blue is a cool colour but hot when it comes to popularity. It reflects natural light exquisitely during the day and artificial light just as nicely in the evenings. If you have a front porch light that comes on when you arrive home, then your driveway will glisten with the blue aggregates. A lighter concrete option like white is best suited blue aggregates as it contrasts much nicer.
8.     Combining two styles
Not sure which style will best suit your home? Maybe you should consider choosing two and give your driveway a bespoke edge that's distinguishably yours. Perhaps choose white with dark aggregates for the middle of your driveway and then have grey concrete with brown aggregates bordering either side of it? Mix and match different styles to find what truly speaks to you.
Are you looking for driveway specialists in Melbourne?
At A Better Driveway, we pride ourselves in being the exposed aggregate driveway specialists that you can trust. With years of experience and an extensive portfolio behind us, we can guarantee a high-quality exposed aggregate driveway for your home. We're operating throughout the lockdown period and will be happy to assist you.
If you'd like to learn more or get a quote, then please don't hesitate to contact us by filling out the enquiry form on our website or by calling (03) 9308 6112.