At A Better Driveway, we put a lot of effort into making your exposed aggregate driveway the best it can possibly be so it can remain durable and attractive all year round. We're fast approaching Christmas after what has been a difficult year for a lot of people. The festive season is something we need now more than ever – so why not go all in this year and dress up your front yard with some of these fabulous Christmas decorations? Today we'll be sharing our top six picks so you can select the right decoration for your yard or mix and match a few.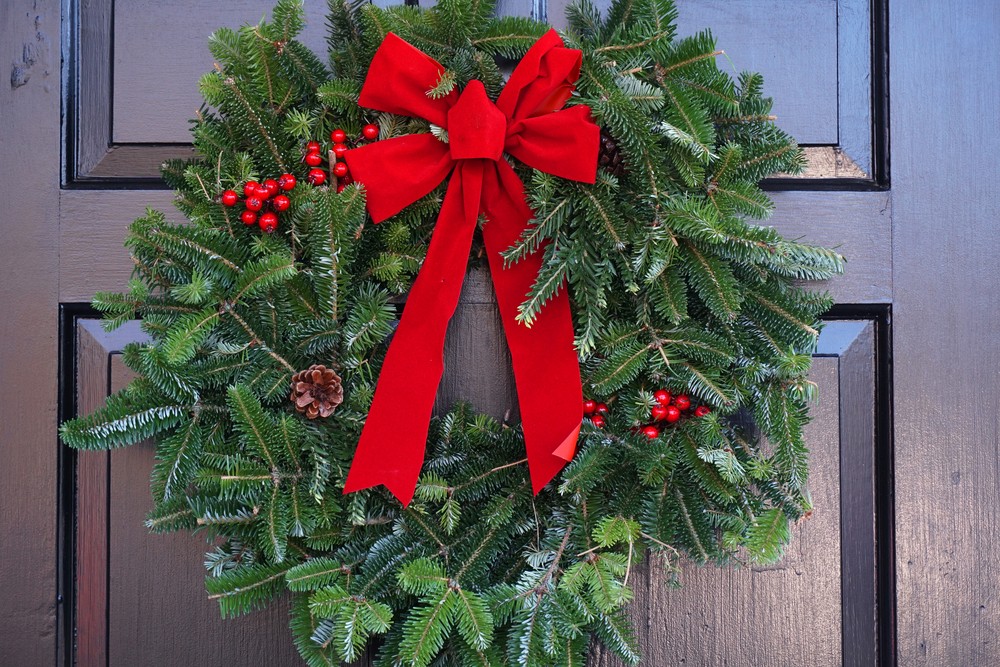 1.     Fairy lights
An absolute Christmas essential, you can never go wrong with fairy lights and there's so much you can do with them beyond hanging them around trees or fences. Think decked out trellis creations. Essentially, you could light up a life-sized Santa Clause cut-out with fairy lights. If you're running them along a fence that's quite close to your exposed aggregate driveway, then be sure to opt for similar colours so the exposed aggregates can really pop in the evenings.
2.     Inflatable Christmas friends
Whether it's Santa Clause, Rudolph or some elves – there's always room for inflatable Christmas friends on your front lawn. These can be to scale or even smaller/larger depending on how extravagant you want to go. They usually come with internal lights to make them stand-out in the evenings. Even something a bit different like a nutcracker will look stunning. Combine a number of them in varying sizes and with some fairy lights to form an illuminated festive wonderland that will truly make your home, lawn and driveway shine.
3.     Wreaths galore
It's pretty standard to hang up a Christmas wreath on your front door – but if you're looking to take your wreath game to the next level, then you can hang up several around your home's exterior between windows or even on the garage. Just remember that if you are going to place wreaths around your garage then choose either a matching colour to your exposed aggregate driveway, a stark contrast or even some complementary hues that may be similar for the best effect. You can also add some fairy lights to it to ensure it's enjoyed at night as well.
There are some fantastic wreath DIY videos online (this is one of our favourites) if you're looking to create your own from a pre-bought base instead of just buying whole ones from a store. This will also allow you to be creative with them and craft different ones to add some real flair to your decorations. If you're feeling a bit more creative, you can craft your own wreath base – all you'll need is some flexible branches that you can weave together into a circle and then you can start decorating it.
4.     Outdoor Christmas tree
There are two ways you can go about this. The first is if you by chance happen to have a tree in your yard (bonus if it's a picturesque pine tree) you can decorate it with ornaments, fairy lights and other Christmas decorations to really show your holiday spirit. Depending on how tall your tree is we recommend having a friend or family member assist you, especially if you need to use a ladder. The second option is to simply purchase a real Christmas tree and plant it in your front yard and do the same thing. This is probably a more practicable option as the height will be manageable. When picking decorations, be sure that they're outdoor-friendly and that they match your home and driveway's exterior.
5.     Festive letterbox
Give your letterbox a Christmas makeover by adding some holly, poinsettias, pine or other festive plants. Arrange them around your letterbox and secure them in place with some wire. The aforementioned plants will be a great contrast if your exposed aggregate driveway is made up of cooler coloured aggregates like blues and greys. If your aggregates are more-so brown/red/orange, then holly and poinsettias will match the driveway – especially if you've really emphasised the red. This will give visitors their first hint of Christmas spirit before heading up your driveway.
6.     Garland
If the excessive wreaths aren't quite enough, you can design a garland that will wrap around your front door or even garage door. For a simple DIY, we found this YouTube video that uses a thick rope as the base and thin wire to wrap the premade greenery bouquets around it (the bouquets can be made using a combination of various greenery or even colourful plants). You can use removable adhesive hooks to attach it – just make sure they're strong enough to survive the elements. Similarly to the wreaths, if you're placing a garland around your garage, try to design one that either matches, contrasts or complements your driveway.
Are you interested in an exposed aggregate driveway in Melbourne?
A Better Driveway are the exposed aggregate driveway specialists. Choose from a multitude of different colours and aggregates to make a driveway that's distinctively yours.
If you're interested in a quote or would like to ask some questions, please don't hesitate to contact us by filling out our online form or by calling (03) 9308 6112.