Garages are fantastic additions to concrete driveways in Melbourne. Whether they're independent units or attached to your house, the right garage can have enormous benefits – the obvious one of which is a place to keep your car.
But there are several other ways that you can use your garage that go beyond storing your car. That's why today we're going to be looking at five alternate uses for your garage to ensure that you're getting the most out of it.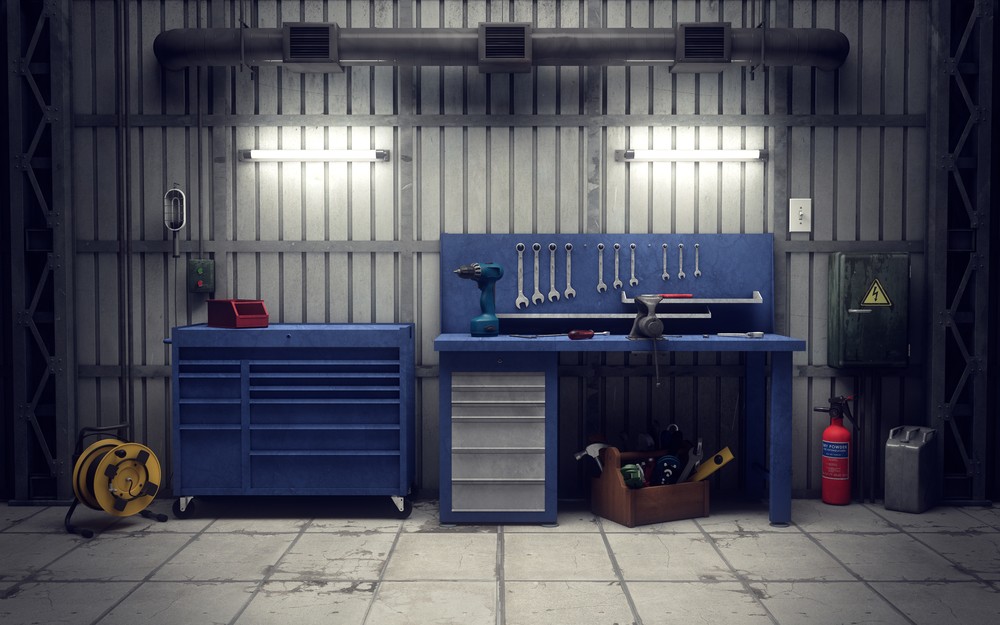 1.    Storage Space
Whether you're a small or large family, you may end up hoarding a lot of items. This is especially the case if you have children as clothes and toys will be outgrown and deemed unnecessary quite quickly in their early days. If you don't feel like donating or passing it on to a friend just yet, then you can store it away.
To avoid unnecessary expenses, use your garage. Depending on the size of your garage this can be really easy and even fun to do. There are a variety of DIY guides to help you install shelves and drawers to efficiently store things. This is a much cheaper option than hiring out a storage container – it also avoids unnecessary travel if you're going to be accessing the storage frequently.
2.    Tool garage
If you're someone who likes to do a lot of work around the house and is constantly on the hunt for the next DIY project to tackle on the weekend – then you might want to consider turning your garage into a tool space. Compile and arrange all your tools neatly so you can find them easily.
Use the wall space to hang your frequently used tools up for easy access and install workbenches and any hardware you'll need like vices or jigsaws. Put some rubber mats down near your workbench for a better grip. You can get some pretty cool stuff done in a decently sized garage space.
3.    A recreational room
This type of room really comes in a variety of different iterations. You can go the classic "man cave" route and deck it out with a bar, pool table, some cool neon signs and dark walls. You can even put up a large TV with some comfy couches and bean bags. The possibilities are endless.
The goal is, though, to create a recreational room that you feel comfortable in and is a place where you can wind down and do the things you can enjoy. If you have a hobby – like building scale models – then set up a little workbench area to the side where you can do that in a fun environment.
The best part about this is that you can really go all out with the decorations to turn the garage into your style. Sitting on the inside you won't even realise that it's a garage.
4.    Home gym
Fitness nut or not, a home gym can come in handy. Space can be an issue, however. Depending on how invested you want to get into it, certain gym equipment can be quite large and take up a lot of space. This is where turning your garage into a gym can be ideal.
Having a dedicated room with the space of even a one-car garage can mean fitting a few of the essential equipment pieces in there. Lay down some rubber mats on the floor and you're ready to go. You can even install some speakers around the room to keep yourself motivated and driven during workouts.
5.    Home cinema
Soundproof your walls, put in some carpet, install some reclining leather seats with cupholders, get yourself a large TV or projector with an amplifier and speakers and you've got yourself a home cinema.
You can even put in a minibar with a microwave so you can make some popcorn and drinks to have during the movies. This is also great for when you want to have some friends over.
Do you need help with Melbourne concrete driveways?
Figuring out what to do with your garage is one step of completing your home's front yard. As experts of concrete driveways in Melbourne, A Better Driveway can help you with the rest. Our highly-skilled and qualified contractors will advise and help you work out what the best type of concrete is for your Melbourne driveway – whether it be exposed aggregate, coloured concrete or textured concrete.
If you're looking to upgrade your concrete driveway in Melbourne, then please give us a call on (03) 9308 6112. You can also get in contact with us by filling out the enquiry form on our website.