Exposed aggregate is probably the most popular decorative surfacing solution that we are asked to install and it's easy to see why; exposed aggregate combines aesthetics with many functional qualities that mean it is a more effective driveway surfacing solution than traditional brushed concrete. This week, we explore exactly why exposed aggregate is such a popular choice for driveways and hardscaping.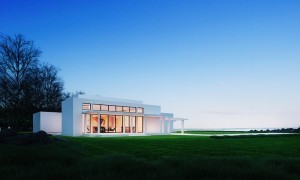 Functionality
Despite its good looks, exposed aggregate is a seriously strong material that is more than capable of withstanding the everyday wear and tear of a residential or commercial driveway. When compared with brushed concrete, exposed aggregate offer superior traction and is often called slip resistant. This makes it ideal for sloping driveways or in areas of high rainfall.
Aesthetics
For many people, it's the aesthetic properties of exposed aggregate that really sell them on this material. Exposed aggregate comes in hundreds of different colours and finishes, from smooth blue grey river stones through to shards of pink and red quartz that glitter in the sunlight. Truly, there is an exposed aggregate finish to suit every taste.
Durability
Tough and long lasting, exposed aggregate is one of the strongest concrete mixes available on the market. The lower water to concrete ratio means that exposed aggregate has a much stronger surface than brushed concrete, which requires more water to achieve a smoother finish.
Sustainability
Exposed aggregate can be made from a wide range of recycled building materials like quartz, stone, marble and brushed concrete, as well as industrial by-products such as slag. Once it has run it's course as a driveway, exposed aggregate can also be repurposed as fill for asphalt and concreting projects.
Maintenance requirements
Unlike many other types of decorative concrete or paving, exposed aggregate is quick and simple to install, requiring far fewer tools than your usual concrete surfacing project. Once installed an exposed aggregate driveway virtually takes care of itself and requires little maintenance other than annual re-sealing and occasional sweeping.
A Better Driveway are the experts when it comes to exposed aggregate driveway installation. To learn more about our capabilities, please don't hesitate to get in touch with us by calling 03 5783 4746.